Sometimes it's hard being the Raumdeuter.
Sometimes you just want to be on your own, interpreting the space.
Sometimes you want to take home the Golden Boot from a World Cup when you've never scored an international goal before.
And sometimes you want to roll into training like a badass on a gold cart with your homie Mitchell Weiser. 
What you DON'T want is your teammates being dicks and kicking balls at you when all you're trying to do is shine.
Luckily Thomas is a big boy and gives it back to his teammates as well as he gets it.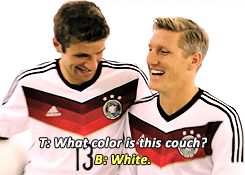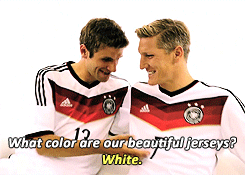 Take that Bastien!