Who doesen't want to sign the next FM15 wonderkid for peanuts when he's still young and playing for a relatively unknown club? The key is to find them at the right time, because if you find yourself competing with other big clubs for a signature, you are very likely to lose them gems. Here's a few personal tips on how to maximise your chances of finding promising and cheap talent in our typical Raumdeuter fashion.
Requirements
It's very unlikely your Scouting Knowledge will 100% any time soon, therefore you will need other ways of finding top talents.
I won't tell you to sign lots of scouts with a high Judging Potential Attribute, because you only need one. It is more beneficial to have scouts which have knowledge in different countries and regions than your current ones – forget about them having the best attributes and very big wages.
You can always increase the World Knowledge by getting affiliated to other clubs, which is very benficial and might even bring you some cash.
Some clubs got very a limited scouting budget, but even if you're managing one that isn't in that situation you could still find it pretty hard to extend known areas early in the game, so here's a couple of ways to get around it.
The Agents Method
Although no one likes agents, you can still make great use of them in Football Manager 2015.
I prefer receiving offers from agents, but if you removed this option, you can always re-enable it in Staff – Responsibilities – Personal Assitant by changing the first setting on the page. This is not compulsory but you might still get decent offers or at least leads from time to time.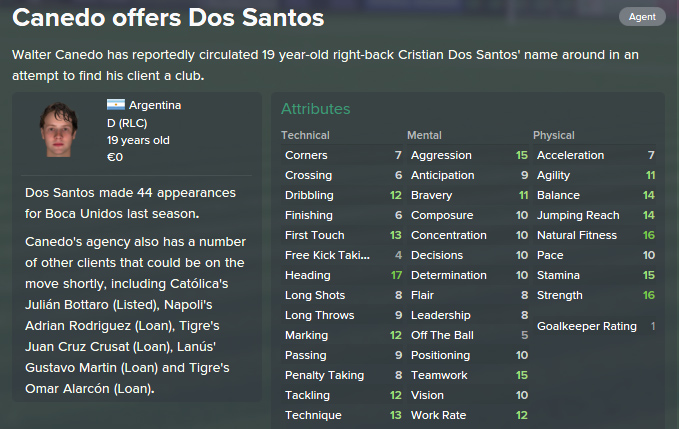 But here's the trick!
Go to the agents' page, browse around for promising youngsters and ask your best scout at judging potential for a report card.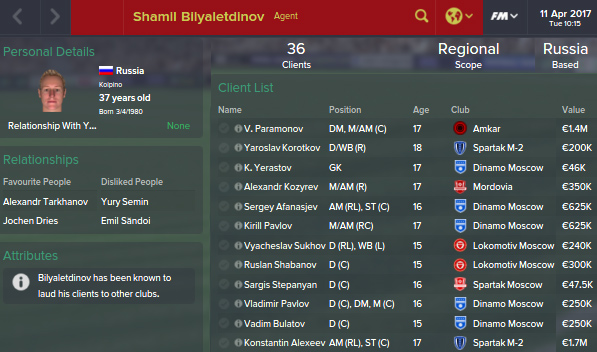 Many agents are regens themselves, so don't bother looking for predetermined lists on the web.
If agents can't be filtered and browsed in FM15, how can we find them?
And here's an even better trick
Let's say you know just remembered Colo Colo. Yeah, yeah, the club you used to sign Alexis Sanchez from. And then a very old thought comes out of nowhere: Nicolas Millan. Therefore, it's one of those clubs which should produce some talent every now an then.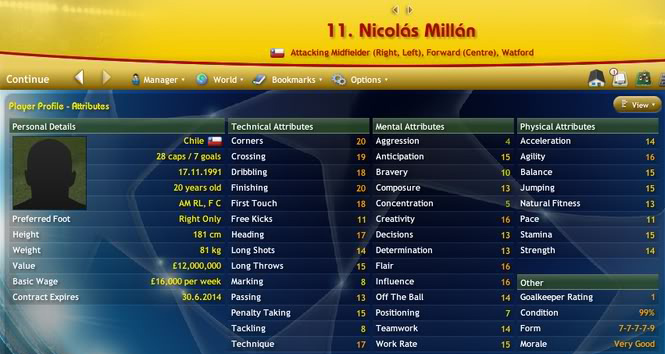 What you have to do next: go to the club's page, select a random player from the club's nation and find his agent under the Overview – Information – Personal Information tab. You know what to do next.
The International Method
This method is actually very common amongst real life clubs. Sending scouts to follow youth international games. You can always assign you scouts to follow some of those U21, U19 or U18 competitions, but I'll show you an even better way around it.
Browse various Youth National Teams and scout the best prospects.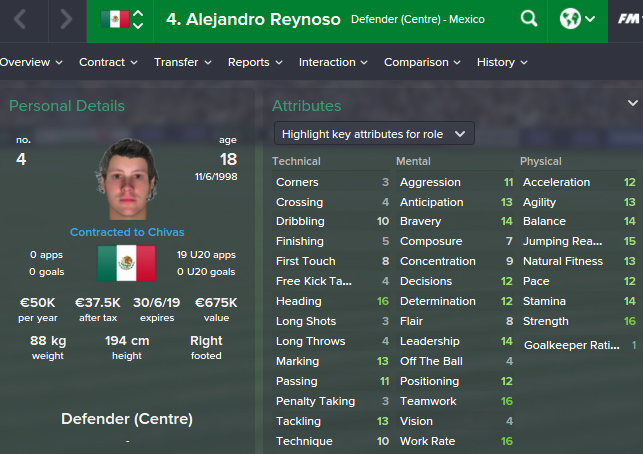 Go look for any country that comes through your mind, but focus on those that are efficient in youth development.
I've only just updated my FM15 – Can't Win to Champion eBook. It now includes the new 4-4-2 supertactic I've set up and tested after the latest update!
Make sure you Follow @dieRaumdeuter
 to stay updated with the latest release