I have the pleasure of unveiling one of the most dominant home tactics in Football Manager 2016. This FM16 tactic is based on recycling possesion as quick as possible by maintaining a highly efficient team shape.
If you want your team to play possesion football and control the match, then this tactic is for you – even if the team's Mentality is set to Defensive.
Most players will contribute to all phases of play, within a very fluid system (despite the totally opposite Team Shape instruction). You will notice that most of your players will get goalscoring chances.
Formation & Roles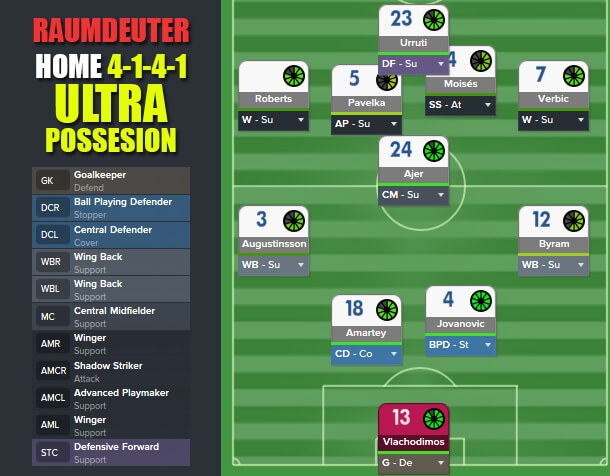 Team Instructions
Mentality: Defensive
Team Shape: Highly Structured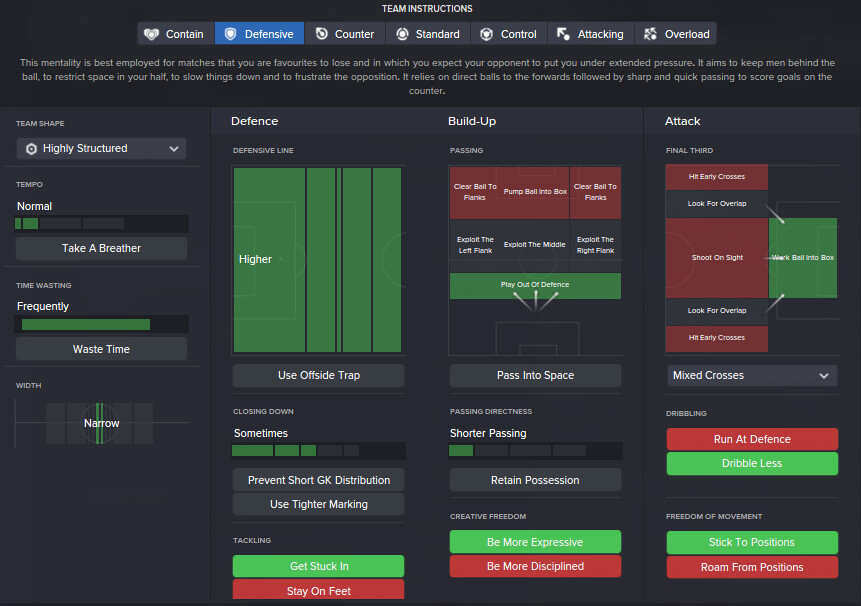 Advice
I'd recommend you to neither change Mentality nor Team Shape, at least until you understand the tactics. Ideally you want fast full backs that can send a cross and hard-working box-to-box type midfielders.
I prefer having box-to-box type midfielders even in the AMC positions.
Place wingers as you wish; if they are very fast then you'd rather play them on their prefered foot, as they are more likely to send quality crosses.
You Striker and the two Centre Backs won't run as hard as the other outfielders.
Caution! This tactic doesen't work very well when playing away from home.
Download to quickly get the Individual Player Instructions
Mirror Download: Raumdeuter-H- 4-1-4-1.fmf
Can't win away matches on FM16? Tired of losing and being stuck in mediocrity? Do you need calibrated tactics and a proven performers shortlist? Wait no more!