There's nothing worse than starting a bad run in Football Manager 2016. You want to end it by grabbing a few wins, but how can achieve that when everything seems to be falling apart? Well, start using your brain and stop blaming Miles Jacobson!
Potential Causes
When your team's going through a bad run, you must first identify it's causes. By identifying the reasons behind it you've already sorted half of the problem. Then it's just a matter of avoiding to repeat those mistakes and trying to boost your team's morale. I'll signal out the most common reasons that can cause form drops, using a couple of scenarios:
Scenario 1: My team was playing well, morale was high, but suddenly we started losing.

You praised your players a lot in press conferences and used unefficient team talks, which lead to complacency;
You rotated quite a few key members of the starting 11 (because of fatigue, injuries or promises made to a player);
You had a sequence of fixtures where you faced very strong opponents and things went from bad to worse;
You used one or more unsuitable players for your tactics and ruined the flow of your gameplay;
You didn't realise the team's morale had gotten slightly lower and you didn't bother to try boosting it.
[box type="tip" radius="2″]You can't completely avoid bad runs! However, you can delay their appearance and reduce their duration by constantly monitoring the team's morale and by doing everything that you can in order to increase it. Try to identify if any of your players don't fit in your tactics and don't just check average ratings, but look for more in-depth indicators and consider watching Comprehensive Match Highlights.[/box]
Scenario 2: I couldn't get my team to start the campaign with high morale, nothing went right from the start.
You've setup the friendly matches campaign wrongly and didn't win the last few matches to get your team's morale sky high just before the first official match;
Your club has too many new players this season (including the ones freshly signed by the club in real life) and the squad just won't blend fast enough;
You've setup your squad's training wrongly and you aren't using an efficient Tactic;
Your players aren't suitable neither for the Match Engine, nor for the Tactics;
[box type="tip" radius="2″]You must remember that changing philosophies and developing cohesion and understanding within a squad takes time. Imagine what often happens when a new manager get's appointed to a club in real life; it usually takes a while till the players fully gell, understand the new tactics and start performing at their best, if ever… So don't expect to fix everything from the beggining of a new spell. Also, plan your pre-season friendlies wisely and make sure you win the last 3-4 matches before the season starts – you need that morale boost.[/box]
Ask Yourself These Questions
Football Manager 2016 is not as easy as the previous versions. If you haven't played football manager games for a long time, you will encounter many situations where you will have to learn things the hard way (as we all did).
Experience is an important factor in most disciplines and FM16 is no different. If you still haven't realised why your team has entered a bad run even after reading the above information, don't despair!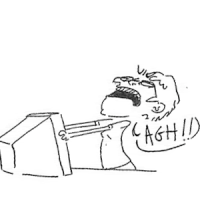 I've prepared a few questions with the intention of enlightening your bulb: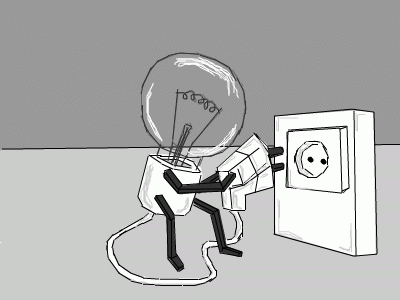 Have you designated a penalty taker, and is he a decent taker? (high attributes for Penalty Taking, Finishing and Composure are required for a good taker; fatigue can also affect the quality of the execution)
Have you got a very slow squad, or fairly slow players on the flanks?
Is your Goalkeeper any good; did you even bother to check his performances?
Have you checked your own players' Coach Reports? (maybe someone doesen't enjoy big matches or they are known for being inconsistent performers – did you know that?)
Did you ignore a player that came to talk with you about a concern he has? (actions like these can disrupt the morale of the entire locker room; the same can happen when a discussion regarding a player's concern ends badly)
Whe you notice your team's morale started to decrease, did you arrange a Team Meeting or did you have private chats with your players in the try to increase their morale?
Have you kept all of your promises? (failing to do so can have catastrofic consequences on your team's morale)
Did you attempt to force an important player out of the club?
Have you got defenders with very low Concentration attribute? (no wonder you often concede in the first and last 5 minutes of each half)
Is your squad ambitious? Can you say that your players are at least fairly determined? (keeping an unambitious player's morale high can be very difficult task).
Take Action
After having made the necessary changes you now have to do everything possible to increase your player's morale:
Use private chats, team talks and arrange a team meeting;
Try to sneak in a friendly match against a weak opponent if you can find a free date.
Start players from the youth squad if they're morale is much better
Start renewing contracts if you're really desperate
Avoid starting players with very poor morale at all cost – even if they are your club's best athlethes.
Still can't sort it out? Are you tired of losing and being stuck in mediocrity? Do you really want lead your team to success? Then, wait no more.
FM 16 – Can't Win To Champion is out!
Download the guide and master the game after only one read!
Don't forget to Follow @dieRaumdeuter to stay updated with the latest posts!